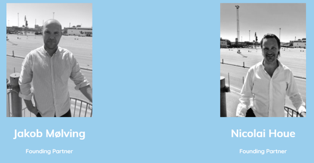 Nordic Praxis is based upon a dream. A dream of offering millions of people praxis oriented knowledge and learning that they can utilize directly in their everyday professional work or personal life.
It is always hard to realize dreams. Never the less we are realizing the potential and the possibilities that lies in Nordic Praxis.
Jacob og Nicolai fra Nordic Praxis stiller op til en snak om, hvordan det er at lave forretning i Kina. Hvad kan vi lære kineserne, hvad kan vi lære af dem? Hvordan deler vi viden?
Nordic Praxis create projects together with stakeholders around the world.

Our main goal is to educate & train people in the new, dynamic and ever-changing world of the 21st century by developing their practical knowledge, as well as their ability to adapt to changes, to work in unfamiliar environments, to be resourceful and to persist in problem solving.
Se mere på nordicpraxis.com